VT275
Track Loader
Big or small, toughness comes in every size—and there's not much that's tougher than our smallest vertical lift Track Loader, the VT275. Designed to offer higher dumping heights and 2,750 lbs. of operating capacity, this machine offers the performance you demand—from earth moving to feed moving—and is prepared for the challenges ahead.
| | |
| --- | --- |
| Rated Operating Capacity | 2750lbs / 1247kg |
| Overall Operating Height - Fully Raised | 168" / 4265mm |
| Dump Reach - Full Height | 35" / 879mm |
| Overall Length with Bucket | 150" / 3810mm |
View All Track Loaders
Product Features
Automatic track tensioning system
Experience our innovative, industry-exclusive, automatic track tensioning system, IdealTrax®. Keeping you on the job longer with less downtime for maintenance, IdealTrax eliminates over-tensioning and releases track tension when the engine is turned off to avoid unnecessary stress on the machine.
Next generation safety—and comfort
Our latest machines are informed by safety. That's why, in addition to more transport tie downs and a lowered front trip hazard, we've enabled clearer visibility from all sides of the machine to allow for more precise operation that minimizes accidents. We also added a larger, more comfortable cab with more foot room that's better sealed for noise reduction because when operators are not distracted, they can better focus on the task at hand. And for those working hard outside in the dead of winter, there's an optional heated seat upgrade.
Precision through thick and thin
Easy-to-use joystick controls and a foot throttle make navigating rough and uneven terrain like after-storm construction and landscaping sites a cinch. With controls designed for operator accessibility, users with differing skill levels can hop in and deal with nature's worst. In other words, we made these machines to enable newcomers to operate well, and skilled veterans to operate even better.
Built to get more done
From increased capacity, reach, and breakout forces to larger fuel tanks, our new Track Loader models are built and designed to work harder and accomplish more. Because when it came to designing new features for these machines, productivity was top of mind.
New Product Models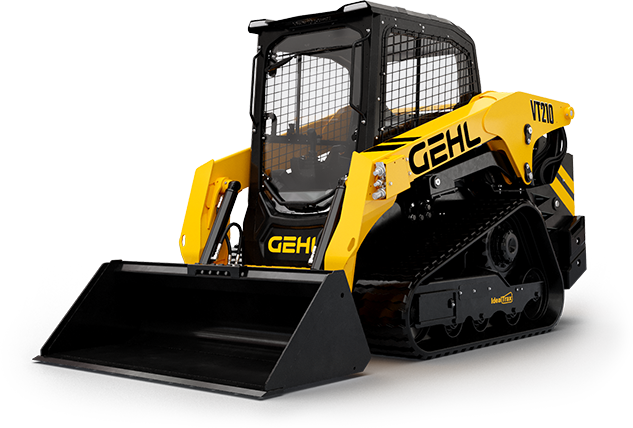 VT210
Rated Operating Capacity
2100lbs / 1361kg
Overall Operating Height - Fully Raised
159" / 4026mm
Dump Reach - Full Height
36" / 927mm
Overall Length with Bucket
139" / 3543mm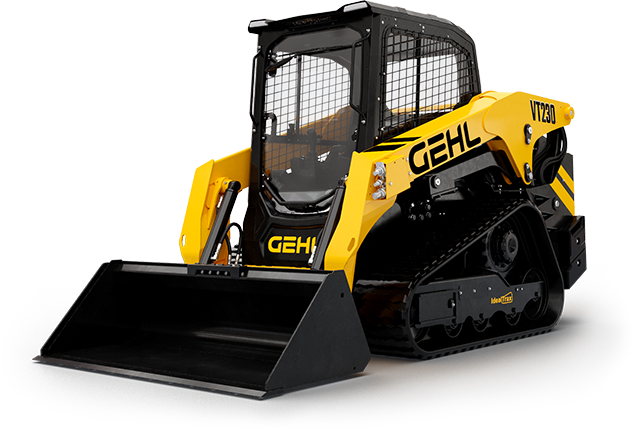 VT230
Rated Operating Capacity
2300lbs / 1490kg
Overall Operating Height - Fully Raised
159" / 4026mm
Dump Reach - Full Height
36" / 927mm
Overall Length with Bucket
141" / 3589mm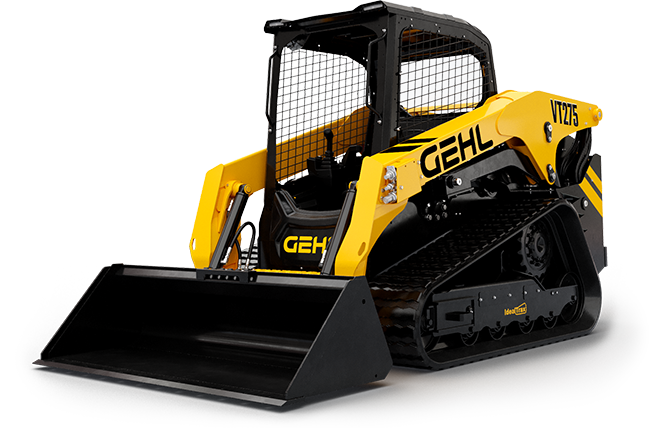 VT275
Rated Operating Capacity
2750lbs / 1782kg
Overall Operating Height - Fully Raised
168" / 4265mm
Dump Reach - Full Height
35" / 879mm
Overall Length with Bucket
150" / 3810mm